Location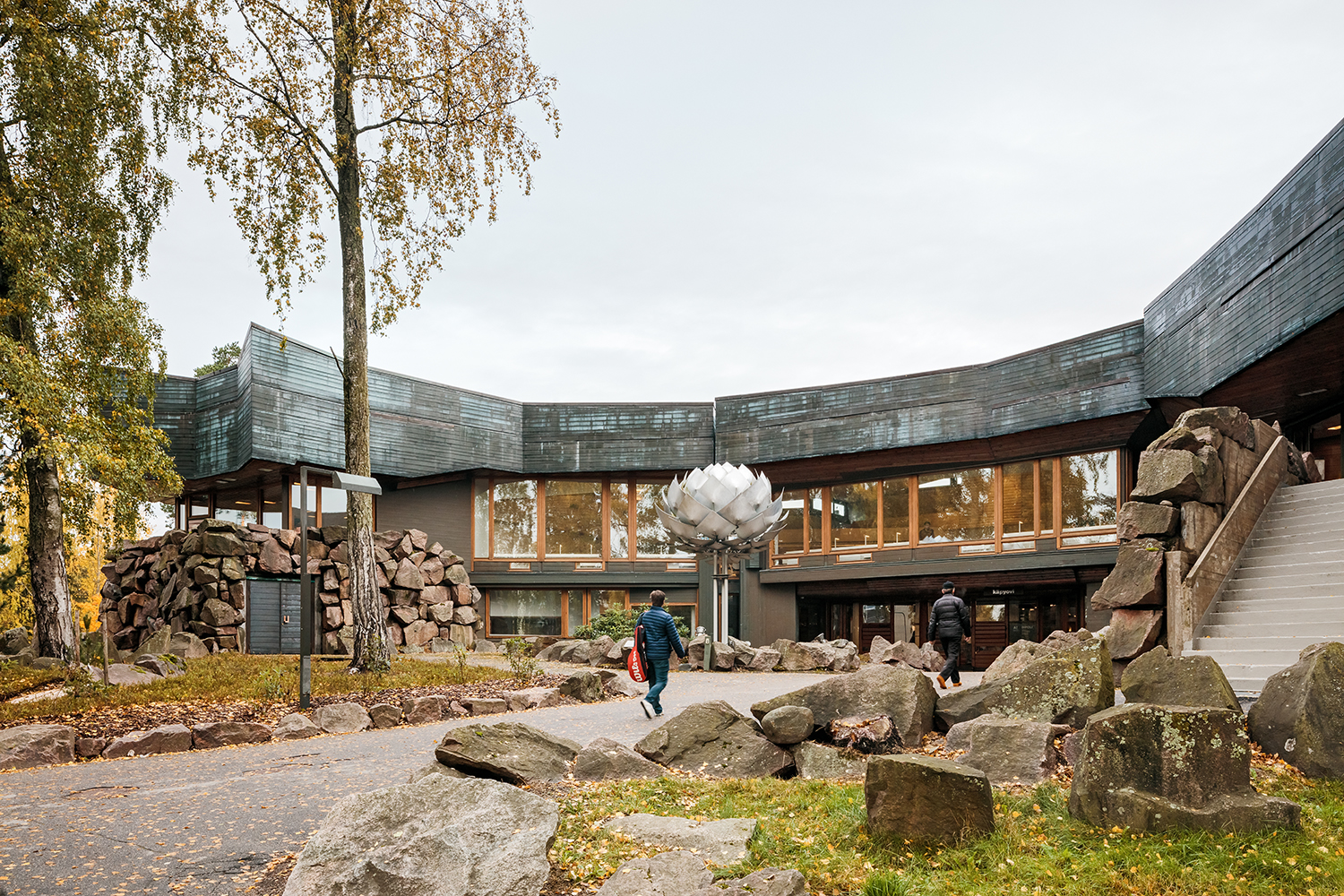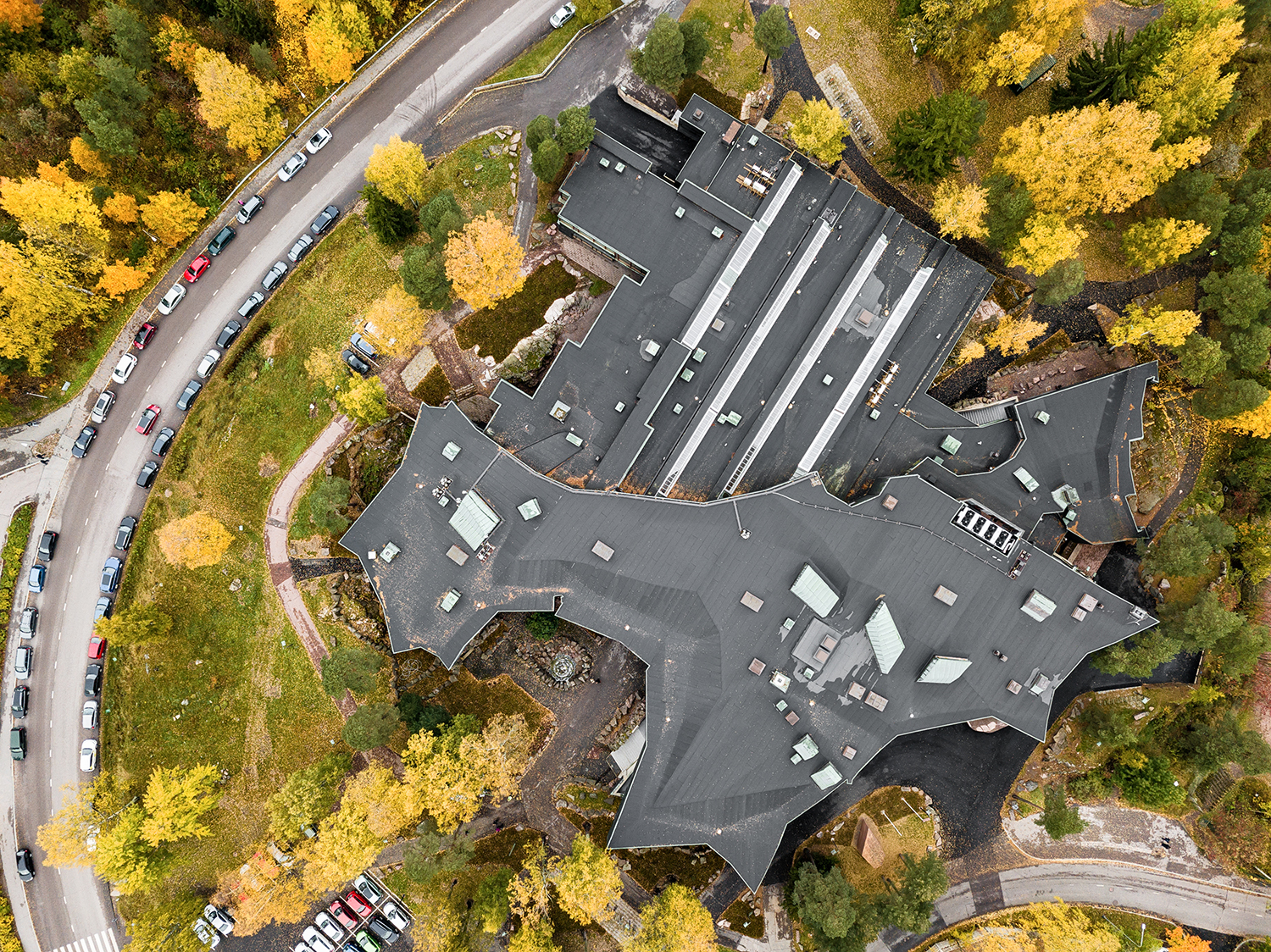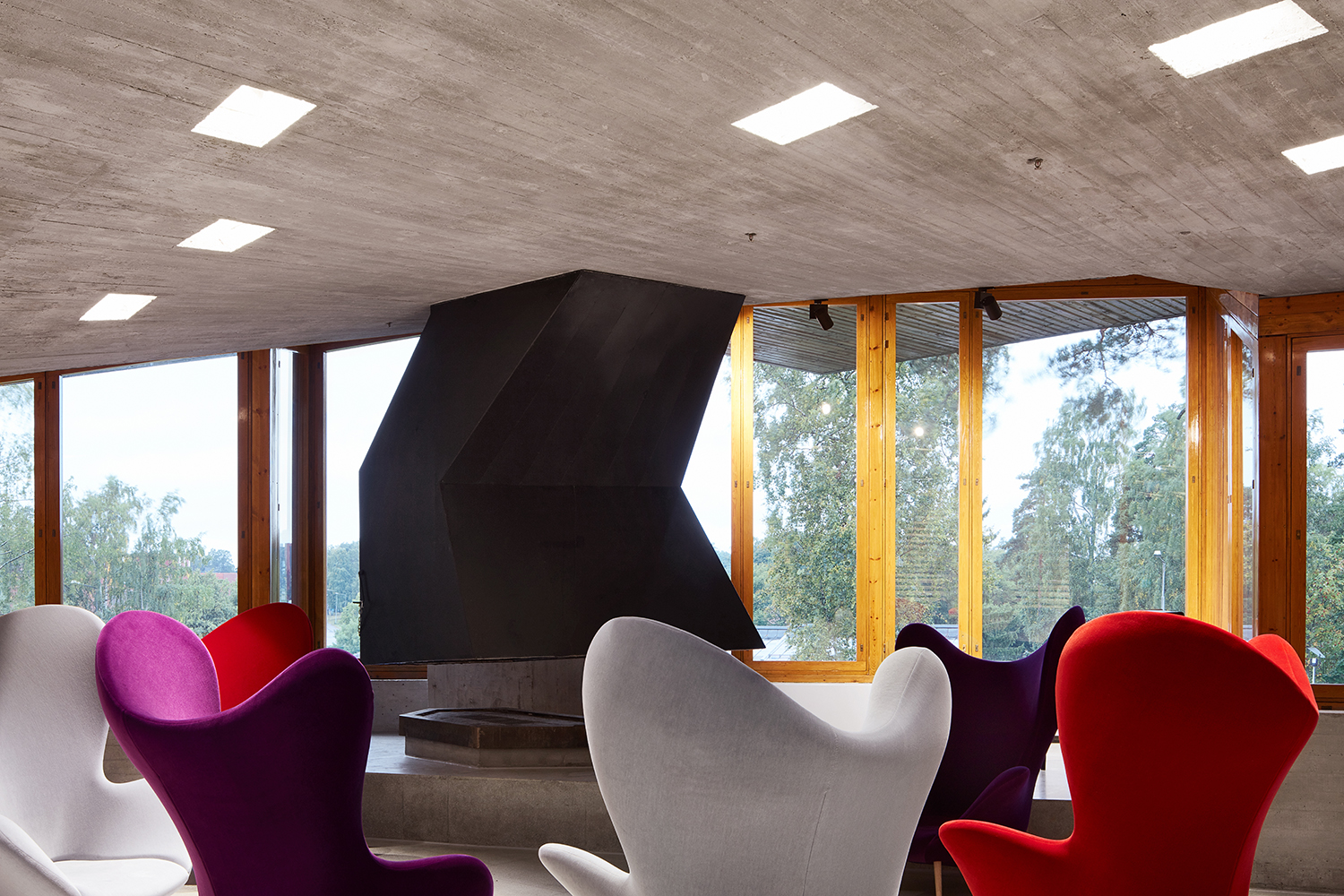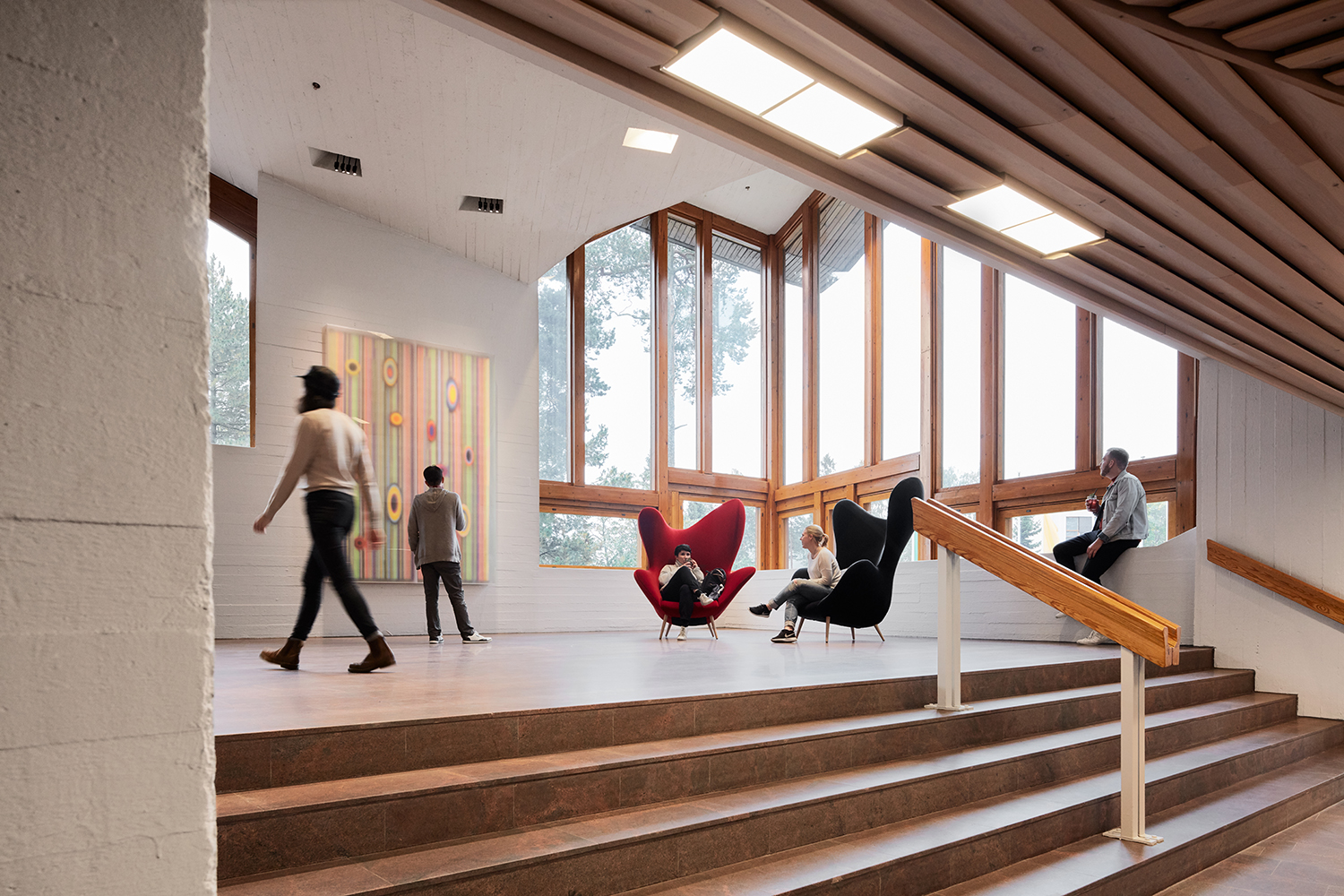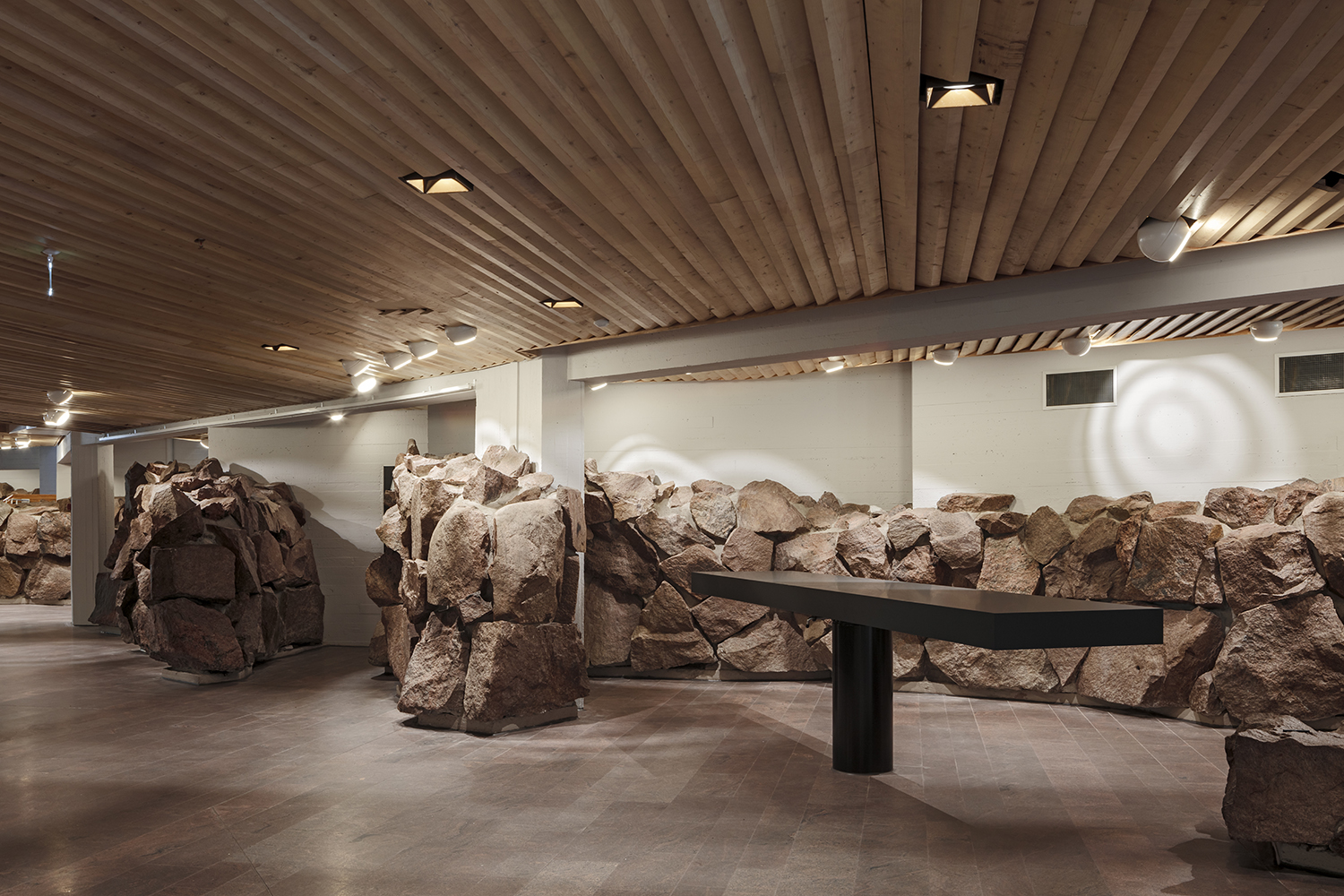 Helsinki Photomedia 2024 will be held at Aalto University School of Arts, Design and Architecture. The conference venue, Dipoli is located at the university campus area in Espoo, Otaniemi district.
Aalto University, Dipoli
The Dipoli building designed by Raili and Reima Pietilä is a unique work of art. Finnish bedrock is an important element of both the exterior and the interior of the building. Dipoli's shape follows the rhythm of the forest. In its time, Dipoli was a very radical design. The building project was commissioned by the students of Helsinki University of Technology, and the completed building was the hub of their cultural activities for a long time.
Today, the building is owned by Aalto University, which has renovated Dipoli into the university's new main building. The university's activities are visible in numerous different ways in this building open to everyone. All of the building's office and work spaces are in common-use and function as a platform for new ways of working and learning. The new main building opened in summer 2017. The project showed respect for Reima and Raili Pietilä's original design and aimed to restore the building's unique architecture.
Address: Otakaari 24, 02150 Espoo
Campus area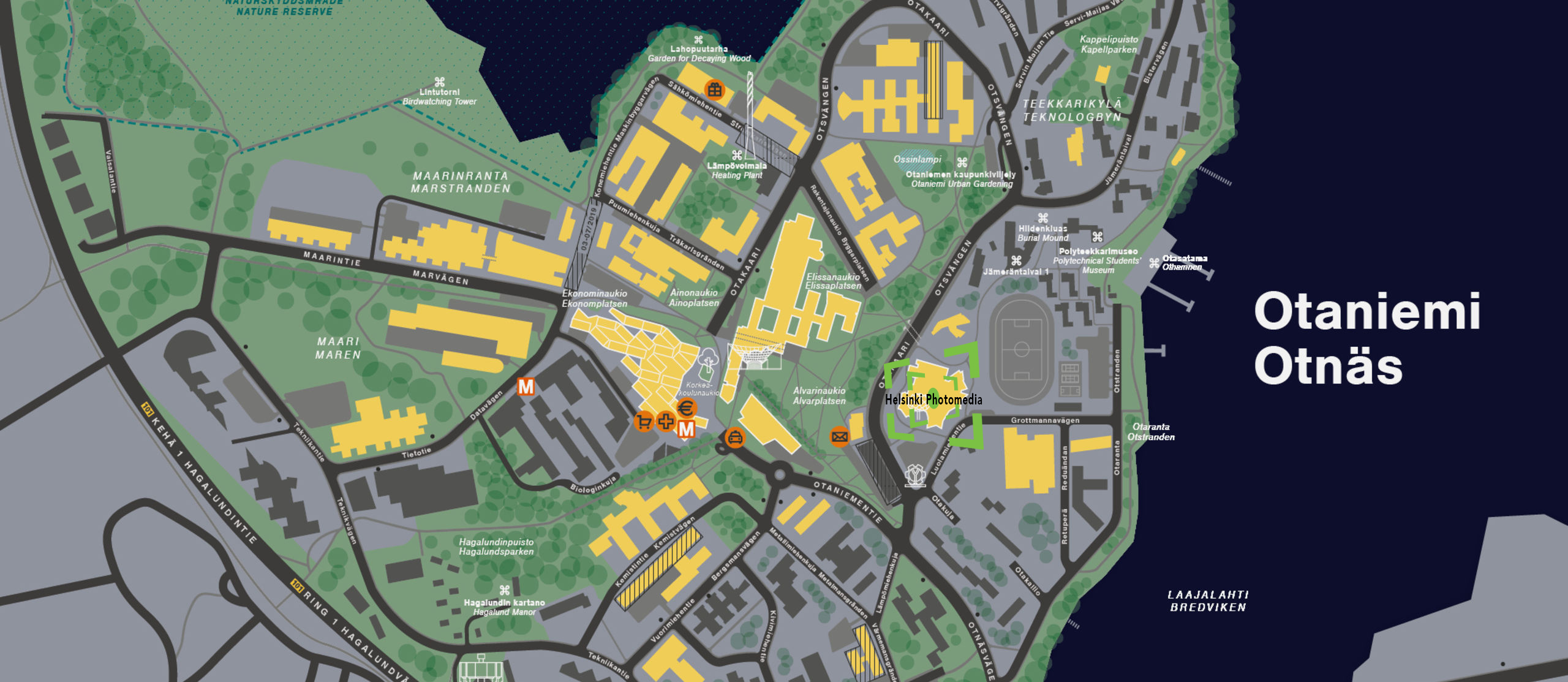 There is plenty to see and to explore around the campus area!
A parkland-style campus established in the 1950s forms the core of Otaniemi. The overall vision of the campus was that of Alvar Aalto, and its individual buildings were designed by Aalto and other celebrated Finnish architects such as Reima and Raili Pietilä and Heikki and Kaija Sirén.
---
Download the campus map for location of Dipoli (nr.19) and other buildings and services in the campus area.
More information about Aalto University's campus area.
Check out the walking on campus map for a stroll around the campus sights.
Check out all the restaurants at the campus.