HELSINKI PHOTOMEDIA 2022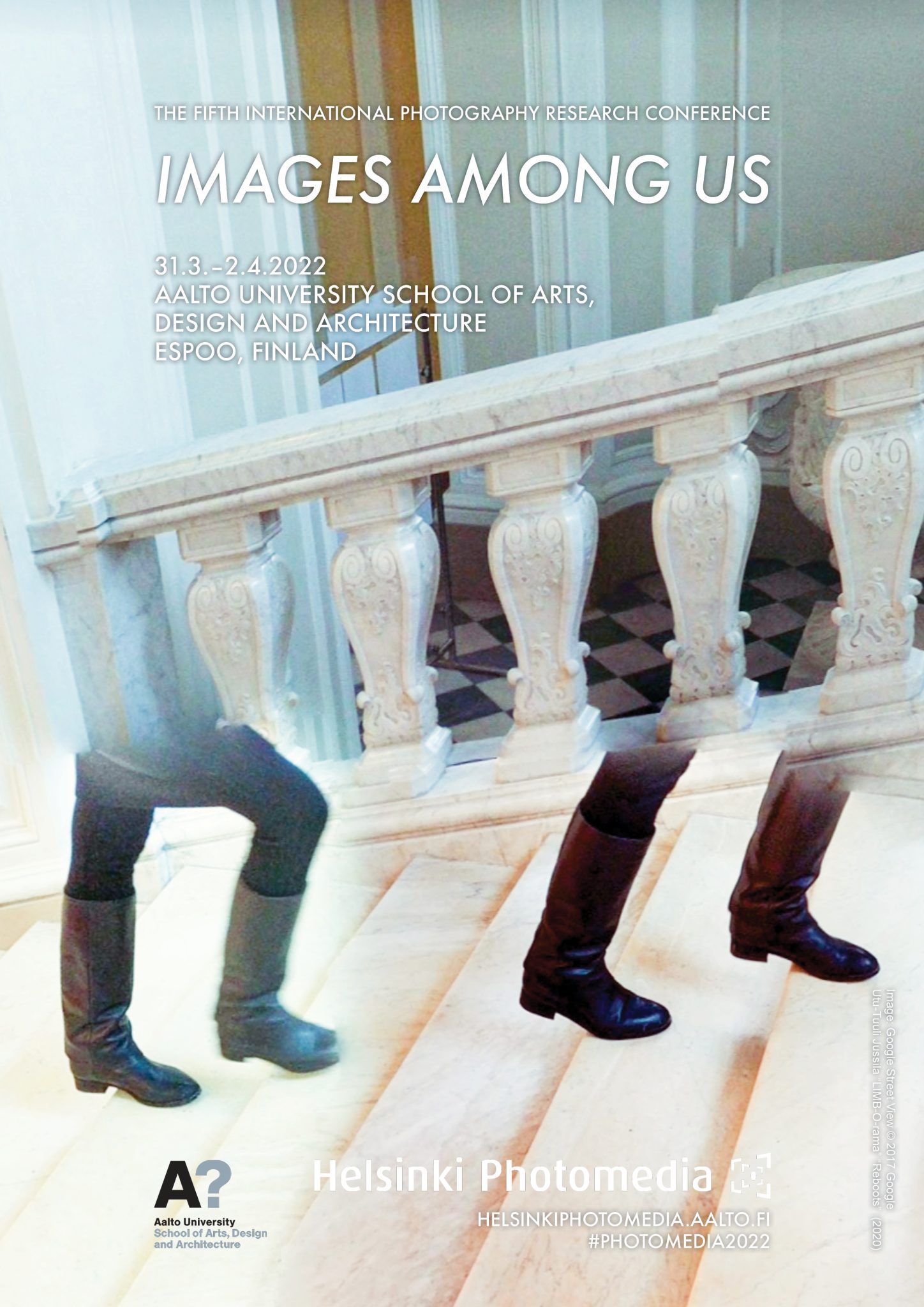 The 5th Helsinki Photomedia Conference took place from 31st March to 2nd April 2022 under its 2020 intended theme "Images Among Us", which the pandemic had made very timely.
The conference brought together international photography researchers and academics. It offered various platforms where artistic, philosophical, social, cultural, economic and technological approaches to photography met.
Helsinki Photomedia is organised by Aalto University School of Arts, Design and Architecture in cooperation with four Finnish Universities: University of Tampere, Faculty of Communication Sciences, University of the Arts Helsinki; Academy of Fine Arts; and University of Jyväskylä.


In case of any questions regarding Helsinki Photomedia, please contact us.
---
*Cancellation policy
Cancellations should be communicated by email to info-hpm-2022@aalto.fi.
The conference organiser cannot be held liable by delegates for any damages, costs or losses (e.g. travel and accommodation costs or any other financial losses) incurred in the event that the conference is cancelled or is postponed due to events beyond the control of the conference organizer (force majeure) or due to events, which are not caused wilfully or by gross negligence of the conference organizer. Force majeure means an event, which prevents organizing the conference at the time specified or renders it unreasonably difficult. Such events include (but are not limited to) war, insurrection, natural disaster, epidemics, interruption in the general energy supply, fire, strike, embargo, material restriction imposed by the State or other equally significant and uncommon reason beyond the conference organizer's control.