Helsinki Photomedia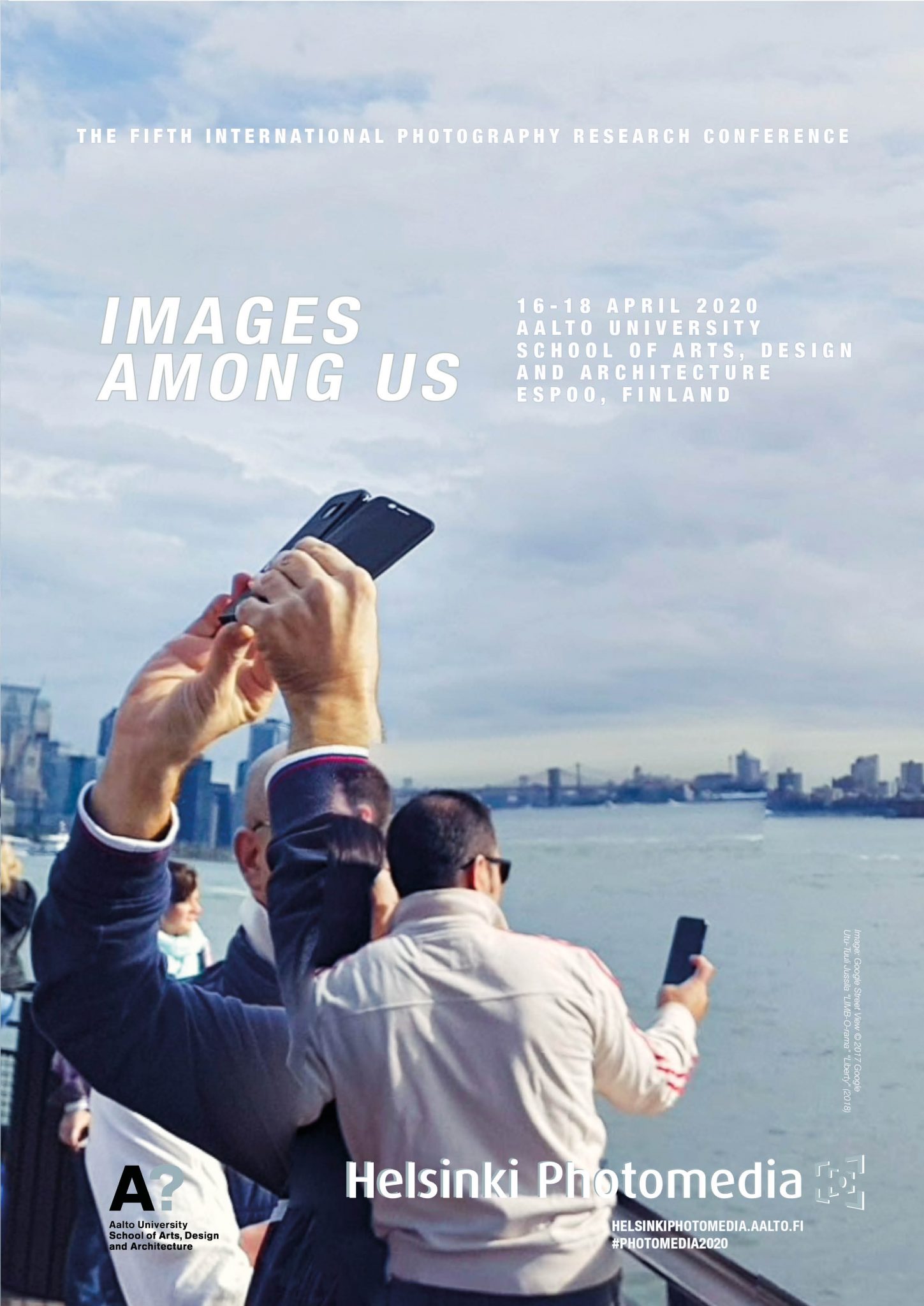 Helsinki Photomedia Conference postponed until April 2022
For the past months and weeks the organizing team of Helsinki Photomedia has been hopefully waiting for the coronavirus pandemic to slowly start easing its grip, so that we could recommence preparations for the conference. However, even if the situation has been relatively well under control at times in some areas, we have now come to accept that it is unlikely that the conditions would be suitable for organising the conference on-site in Finland, even in April 2021.
As a result, after much deliberation and many discussions, we have decided that we will not organize Helsinki Photomedia Conference in 2021, but will postpone it further until April 2022.
We came to this drastic but necessary conclusion as we felt that a fully remote/online conference – which in all likelihood would still have been the case next spring – would not do justice for the kind of event and experience we would like to provide for our presenters and audience. We felt that we want to organize an event where there is still an important role for in person meetings and discussions, exhibition visits and dinners, in addition to the academic program. As additional features we are of course planning to include remote possibilities into the 2022 conference structure – learning from the experiences of this past year, and reacting not only to the current health concerns but to longer term environmental issues as well.
Those presenters, whose paper was accepted in the open call for the conference originally planned for 2020 are directly invited to participate in the 2022 conference. You will be given the opportunity to readjust your abstract and papers within the given new framework. Further, we will also open the 2022 edition of Helsinki Photomedia for new papers. "Images Among Us" will remain as the theme, but will also be adjusted to fit the new extraordinary circumstances that we have been faced with.
While we are moving towards the full conference in 2022, we plan to have a shorter online event for the Helsinki Photomedia Conference community already next April 2021. That event will act also as a preparatory event for the next conference. Plans for that 2021 event are still in process and we will inform you more as they develop.
Kind regards and keep safe,
Helsinki Photomedia team
---
IMPORTANT UPDATE!
Cancellation of Helsinki Photomedia 2020 conference



Following the latest developments of the COVID-19 epidemic, the instructions of WHO, THL and Aalto University's updated policy, it is with heavy hearts we must inform you that Helsinki Photomedia 2020 will not be organized this year.
The small team behind the conference has been closely following the unfolding of the events since January. In the current light of events we see no other responsible way in approaching this matter than cancelling this year's conference. The health and safety of the attendees, presenters, colleagues, and students is what we have prioritized in our decision making. Our decision comes is in line with the updated Aalto University policy not to organise events or invite any guests until 31 May 2020. We truly regret the inconveniences you may experience as a result of this decision.
We will soon be working on rescheduling the event for 2021. Concerning the rescheduling process, a more detailed announcement will be made in the near future.
We will start the process of refunding the conference fees early next week. The conference fee you have paid will be refunded in full. We will try to make the payments as soon as possible but due to the unstable situation some delays can be expected so please be patient.
Kind regards and keep well everyone,
Helsinki Photomedia team
_____________________________________
For further questions please contact:
info-hpm-2020@aalto.fi
More information on Aalto universities policies:
https://www.aalto.fi/…/coronavirus-guidance-for-conferences…
https://www.aalto.fi/…/aalto-uni…/information-on-coronavirus
corona.information@aalto.fi
---
The theme of the 5th Helsinki Photomedia Conference in 2020 is Images Among Us. 
The conference brings together international photography researchers and academics. It offers various platforms where artistic, philosophical, social, cultural, economic and technological approaches to photography meet.
Helsinki Photomedia is organised by Aalto University School of Arts, Design and Architecture in cooperation with four Finnish Universities: University of Tampere, Faculty of Communication Sciences, University of the Arts Helsinki; Academy of Fine Arts; and University of Jyväskylä.